Environmental toxicity and climate crisis threaten Nepal's medicinal plants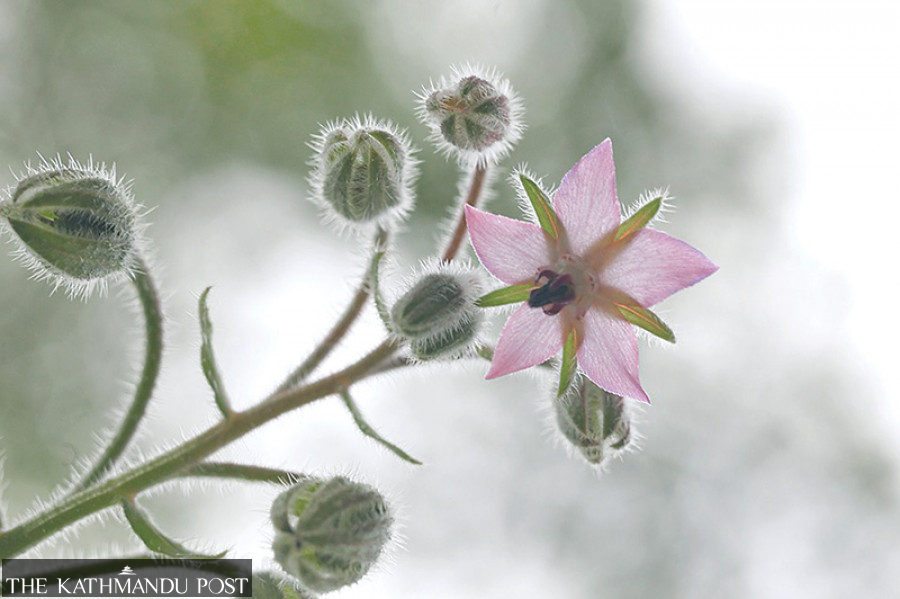 Toxic metals like arsenic, cadmium, lead and mercury have been found in three herbal medicines used in Ayurvedic medicines to treat common illnesses and ailments. Officials say medicinal plants could have been exposed to such dangerous metals in the past, but they were unaware of the level of toxicity.
"This study was done to measure the toxicity levels of herbal medicines," said Dr. Basudev Upadhyay, Director General of Department of Ayurveda and Alternative Medicine, Ministry of Health and Population. "This study will help us compare the level of toxicity of plants in the future."
Toxic metals were assessed in Tinospora cordifolia (Guduchi), Berberis aristata (Daruharidra) and Neopicrorhiza scrophulariiflora (Katuki) in the study "Impact of Climate Change on Medicinal Plants in Selected Districts of Nepal-2020", conducted by the Department .
The study was conducted in three districts – Manang, Dhading and Parsa – and three important medicinal plants were chosen for the study.
The researchers traced 0.14, 0.008, 0.65, and 0.08 parts per million (ppm) of arsenic, cadmium, lead, and mercury, respectively, in the sample of Neopicrorhiza scrophulariiflora.
Similarly, the Berberis aristata sample contained 0.08 ppm arsenic, 0.08 ppm cadmium, 0.08 ppm lead, and 0.04 ppm mercury.
Tinospora cordifolia also showed 0.09 ppm arsenic, 0.08 ppm cadmium, 0.40 ppm lead, and 0.08 ppm mercury.
The World Health Organization's acceptable limits for these most common heavy metals are 3 ppm for arsenic, 0.3 ppm for cadmium, 10 ppm for lead and 0.03 ppm for mercury.
"Environmental pollution, mainly soil pollution, is the major cause for the high exposure of medicinal plants to toxic metals," said herbal medicine expert Dr. Puneshwar Keshari. "The study report shows that the negative impacts of environmental pollution are not only limited to cities but are also visible in rural areas. This has had an impact not only on food products and human health, but also on medicinal herbs.
Tinospora cordifolia has been used for centuries in the treatment of fever, jaundice, chronic diarrhea, cancer, dysentery, bone fractures, pain, asthma, skin diseases, poisonous insects, snakebites and eye disorders.
Berberis aristata is used as an antibacterial, antiperiodic, antidiarrheal and anticancer medicine and it is also used in the treatment of ophthalmic infections. Neopicrorhiza scrophulariiflora is effective in curing fever, jaundice, hemorrhoids and dysentery.
Experts say exposure to high levels of lead can cause anemia, weakness, and kidney and brain damage. Exposure to excessive levels of mercury can cause lung damage and potential brain and kidney damage, as well as blood loss.
Similarly, long-term exposure to arsenic leads to skin disorders and increases the risk of skin, bladder and lung cancer.
Doctors say exposure to cadmium over a long period can lead to kidney disease and weakening of bones.
"High levels of heavy metals – lead, mercury, cadmium and arsenic – were found more in plants collected near highways, which means that highways and urban areas are more polluted," said Upadhyay, director of the Department of Ayurveda and Alternative. Medicine. "But that doesn't mean other areas are safe. The study showed the presence of toxic metals in medicinal plants harvested from the three districts of three ecological regions: mountains, hills and tarai.
Environmental pollution is not the only threat to medicinal plants in Nepal. A recent study on "Climate change-induced distribution shift of medicinal and aromatic plants in the Nepalese Himalayas" shows that future climate change will reduce suitable habitats for the majority of medicinal and aromatic plants in trade.
Nepal's medicinal and aromatic plants are major drivers of traditional health care, household income and export.
"Our results showed that the climatically suitable zones of the majority of medicinal and aromatic plants in trade will be reduced with future climate change," said Dr Uttam Babu Shrestha, director of the Global Institute for Interdisciplinary Studies in Kathmandu. "The reduction of climatically suitable areas for medicinal and aromatic plants can have serious consequences for the livelihoods of people who depend on the collection and trade of herbs."
Nepal has been hit hard by the climate crisis.
Dozens of scientific studies and analyzes over the decade, and most recently the IPCC report, have warned that Nepal is one of the most vulnerable countries and cannot go on as if nothing was to fight against the harmful effects of the climate crisis.
Experts have said that the impacts of environmental changes on medicinal plants are seen in the depletion of plants and their movement to higher altitudes. They say that anthropogenic pollution (pollution caused directly by human activities) affects plant diversity and soil with heavy metals and pesticide residues, a toxicity that restricts medicinal plants for medical purposes.
"Remote and rural areas, where pollution has been recorded at insignificant levels, have been deemed safe for cultivation of medicinal plants and wild collection," said Keshari, a medicinal plant expert, who also participated in the survey. 'study. "Climate change and environmental pollution greatly affect the survival and quality of medicinal plants and ultimately pose a great threat to the Ayurvedic medicine system in the future."
The study, conducted by the Department of Ayurveda and Alternative Medicine, was both qualitative and quantitative, conducted among at least 100 households in Parsa, Dhading and Manang districts.
Semi-structured questionnaires, focus group discussions and in-depth interviews with village focal persons were conducted to determine livelihood vulnerability.
Keshari said changes in vegetation and species extinctions are expected in the coming days due to changes in weather patterns.
"Climate change has increased the risk of losing valuable herbal medicines in the coming days and could also increase the risk that herbal medicines may not be as effective as they are now," Keshari said. "Medicinal herbs containing toxic heavy metals – mercury, lead, cadmium and arsenic – in excessive amounts cannot be used."