Indonesia introduces medicinal plants packaged in G20 souvenirs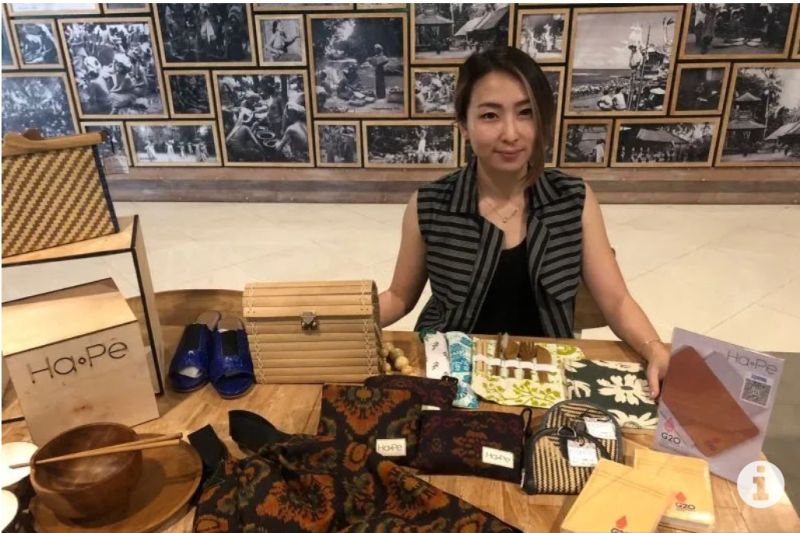 Jakarta (ANTARA) – The Tawangmangu Herbal and Traditional Medicines Research and Development Center (B2P2TOOT) has presented Indonesian herbal and traditional medicines packaged in souvenirs for G20 delegates.
"We promote Indonesian herbal medicines through creations in the form of souvenirs," B2P2TOOT chief Akhmad Syaikhu noted in a written statement received here on Thursday.
Medicinal plants included anyang-anyang (elaeocarpus grandiflorus sm), winged bean (psophocarpus letragonolobus DC), ules wood (helicteres isora) and jali corn (coix lacryma jobi).
All four are herbal medicines resulting from B2P2TOOT research that was presented at the 2nd G20 Health Ministers Meeting (HMM) in Bali in late October 2022, Syaikhu noted.
He explained that the anyang-anyang the plant is empirically used as an antidiabetic and to treat dysentery. The winged bean can help strengthen the immune system against several infections and is known to help prevent cancer, diabetes and asthma.
Ules wood is also empirically used as an antipyretic and antioxidant, while jali corn seeds help inhibit cancer cell growth and improve hormonal function.
The four medicinal plants are packaged in dozens of red boxes arranged in triangles, placed on the table, and displayed just in front of the stand.
"The box that serves as a keepsake for delegates is the Unique Indonesian Plant Repository (URIP)," he noted.
Related news: Strengthening evidence-based herbal medicine
The 2nd Health Ministers Meeting (HMM) which lasted two days was part of the activities of the Indonesian G20 Presidency. The culmination of the event, the G20 Summit, will take place in Nusa Dua, Bali on November 15-16, 2022.
The HMM activity brought together 190 delegates from G20 member countries and other developed countries, such as Singapore, the United Arab Emirates, Switzerland, the Netherlands, and representatives from several countries representing the region, such as the ASEAN, Pacific Islands Forum, African European Union, Caribbean Community and NEPAD.
Several international organizations, such as WHO, World Bank, GAVI, CEPI, Global Fund and OECD, also participated in the event.
Syaikhu said the G20 event is a good opportunity for Indonesia to introduce herbal medicines and traditional Indonesian medicines. Thus, during the parallel well-being and tourism event on November 14, more than 50 partners will participate in the promotion of products derived from traditional medicinal plants, including players from traditional medicine, the beauty industry and spa, and professional organizations in the field of traditional medicine.
The global health architecture is one of the priority issues promoted by the Indonesian government during its 2022 G20 Presidency.
The other two major challenges are the challenges of renewable and sustainable energy transition and digital transformation.
Related News: Researchers will standardize the medicinal properties of herbs
In terms of the global health architecture, the development and use of herbal and traditional medicines align with government programs and are part of national drug resilience.
"Many medicinal raw materials in Indonesia are imported. This is bad. We need to be able to independently prepare medicines, including traditional medicines," he noted.
Apart from attracting the attention of the G20 delegation, the souvenir is expected to serve to showcase the benefits of herbal medicines that have been used by the people of Indonesia as medicine in the form of simplicia, herbal medicine and phytopharmaca, Syaikhu remarked.
Data from the Agricultural University of Bogor (IPB) shows that Indonesia is home to 80% of the world's medicinal plants. It is recorded that some 25,000 to 30,000 types of plants have the potential to become medicinal plants.
Hopes are pinned on Indonesian herbal medicines and traditional medicines that can contribute to global health problems and inspire other countries to participate in the development of herbal medicines and traditional medicines.
"Many people have asked in India, Arabia, Brazil, South Korea and a number of European countries, how to get these products even though it is still a raw material," he said. – he points out.
Related News: Ministry of Agriculture to build 2,358 horticulture villages by 2022
Related News: BRIN Designs Solar-Based Smart Dryer for Medicinal Herbs