Rampant deforestation is a major threat to medicinal plants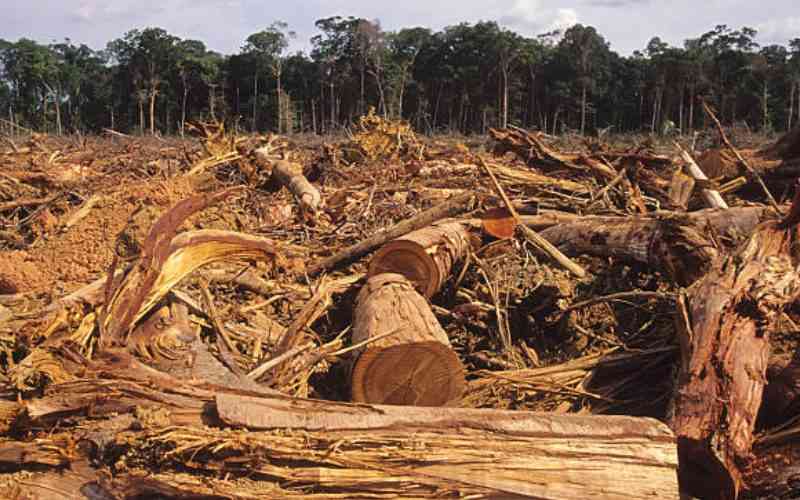 Traditional medicine dates back to ancient times and involves the use of medicinal herbs to treat illnesses. There are approximately 250,000 species of higher plants on the planet.
Of these, 50,000 are known drugs. Herbal medicine is estimated at 250 billion dollars, with an annual growth rate of 7%.
But deforestation poses a major threat there. Forests cover 31% of the total land mass.
According to the Food and Agriculture Organization of the United Nations (FAO), tropical forests were deforested by approximately 53,000 square miles in the 1980s.
This number has increased considerably. A World Wide Fund for Nature (WWF) assessment estimates that tracts of forest the size of 48 football pitches are being destroyed every minute.
The vice can take many forms and it affects forests and rainforests around the world in various ways. It can be caused by fires, the felling of trees for agricultural, residential and/or development purposes, unsustainable and/or illegal logging and degradation due to climate change.
These have a significant impact on people's lives and livelihoods, and pose a threat to biodiversity.
And unless a workable solution is found, the world's rainforests are set to disappear rapidly. On a local, national, regional or global scale, this could lead to the extinction of up to a fifth of medicinal plants.
The resulting impact on global health is unfathomable; it will be disproportionate in developing countries, where the World Health Organization (WHO) says that 80% of people depend on herbal medicines to treat illnesses and improve their general health.
In Africa, for example, after being pushed to the margins of the healthcare system, the herbal medicine sector has experienced a huge renaissance over the past few decades.
It has become a lucrative business due to dwindling economic fortunes and scarcity of healthcare facilities.
The practice is strongly rooted in a specific socio-cultural milieu and has repercussions on tribal communities.
This comes amidst the many tropical diseases plaguing the continent, such as malaria, digestive diseases, respiratory syndromes and ectoparasites in humans, as well as animal diseases like anaplasmosis, upper respiratory tract infections , streptothricosis, scabies and cough.
In Kenya, which contributes significantly to global plant diversity, many people rely on the services of herbalists.
Another consequence of deforestation is the threat it poses to future medical advances. Plant biological diversity is necessary for pharmaceutical innovation.
Medicinal plants are important in the development of new drugs. More than half of all prescription drugs are derived from compounds discovered there.
But with deforestation, scientists, health professionals and other researchers are deprived of the opportunity to study and analyze species that may be of pharmacological interest.
Deforestation is certainly a life or death situation. In addition to being carbon sinks, forests must be seen as an essential component of public health longevity. Plants are a source of many future health-enhancing and life-saving therapeutic breakthroughs.
It is essential that all actors work together to develop and support programs that will stem deforestation.