Shivamogga farmer receives award for conservation of endangered medicinal plants | Mysore News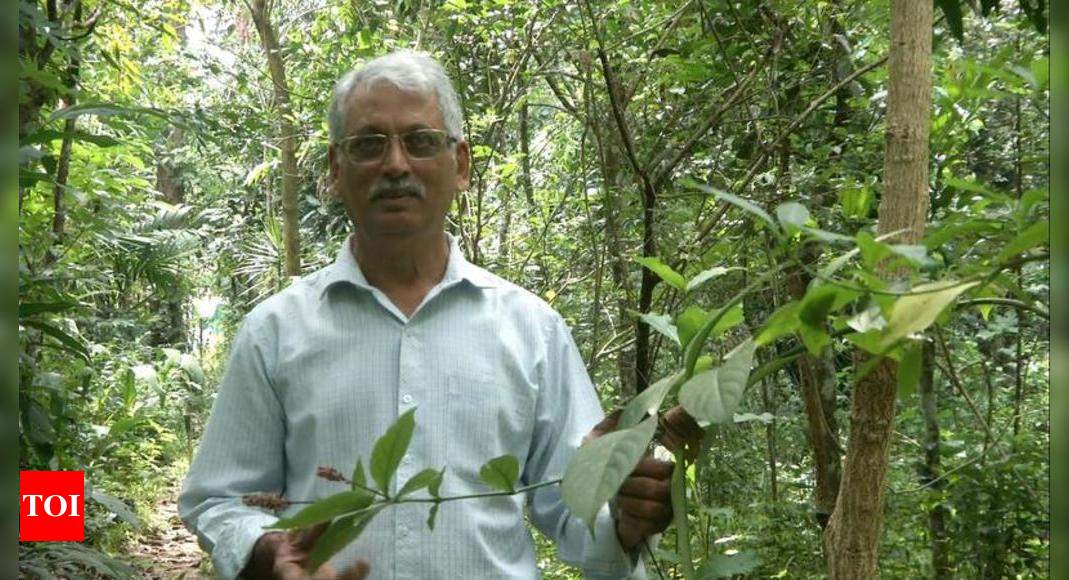 Shivamogga: MV Prakash Rao, a farmer from Manchale village in Sagar taluk of Shivamogga district, received the Plant Genome Savior Award for his work in conserving endangered medicinal plants.
Prakash, 65, has kept more than 200 medicinal plants on his small plot. The award was instituted by the Ministry of Agriculture and Union Farmers Welfare.
Prakash divided his farmland into different plots and set up one of them as a nursery for medicinal plants. Hundreds of tubers and vines have been grown there naturally.
Prakash followed the multi-cropping method to replicate the Western Ghats forest. He has propagated multi-level, multi-crop agroforestry models over the past four decades.
Experts have identified nearly 3,000 medicinal plants in the forests of Western Ghats, especially those native to the Malnad region. "Most of them were on the brink of extinction. I tried to grow some on my land. About thirty varieties are now available in my nursery. I want to graft and develop 200 varieties that have been kept on the farm. The fact that I live in a forest has helped me experiment," said Prakash, adding, "Many farmers have visited my farm and been inspired. I am happy with my research on turmeric varieties. I have identified four varieties of turmeric in the Western Ghats.
Ullasa MY, Assistant Professor at Keladi Shivappa Nayaka University of Agricultural and Horticultural Sciences, assisted Prakash in preparing a report to be submitted as a nomination for the award. Ullasa said the progressive farmer has kept nearly 200 varieties of medicinal plants. "He developed 30 endangered species that have commercial value. He grows them following a natural farming method," explained the assistant professor.